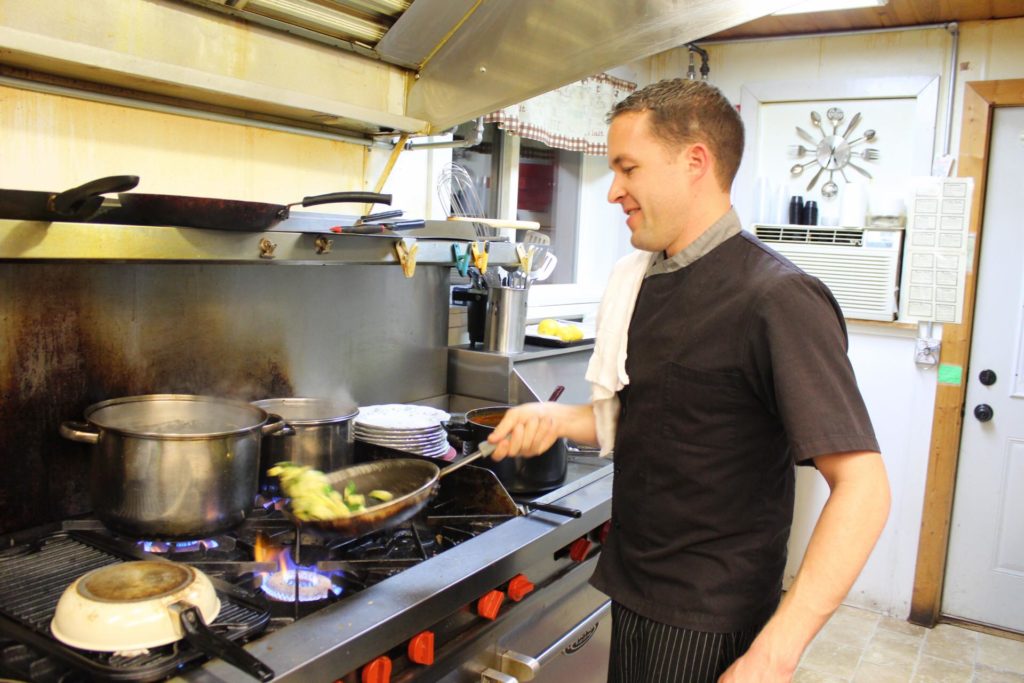 I grew up with my Swiss grandparents who immigrated here as missionaries. This meant everything we ate was fresh from the garden, or baked that day. If we wanted to eat cherries, peaches, plums, etc during the winter, we had to can them during the season.
I got my inspiration and desire to cook from my grandmother Elisabeth, and started working in my first restaurant, under the table, at age 12 in Steamboat Springs, CO. I was allowed to portion pasta, cut salad and vegetables, and clean. I would make $20 and a large pizza every shift, and I was HOOKED!
After that I worked at the Flying Fork, in Paonia, CO, when I was 15 years old. The head chef/owner was a real hard ass, and made me learn and practice my knife skills and everything else for that matter to perfection. I started culinary school in Grand Junction at Mesa when I was 17, but after the first year, I realized I wasn't going to make any money as an American chef.
Since my grandparents were Swiss, I was born with dual citizenship, so I continued my education in Lucerne, Switzerland. I went to school at DCT, in Vitznau, and then did my apprenticeship in Hotel Rigiblick in Lauerz. At the time, it was rated as the second best restaurant in Switzerland, but the chef/owner has since retired.
After school I started working all over the country, Lugano, Bern, and Gstaad are a few of the bigger towns. In total I spent 10 years in Switzerland, learning, and working my way up the food chain, finishing as a Sous Chef.
I moved back to the states when my sister gave birth to identical twins in Southern California, and her husband was deployed. During which I helped start the Restaurant Devilicious, in Temecula. When I left we had three food trucks, and a restaurant with 47 rotating taps, were ranked number one food truck in California, and in the top five of America.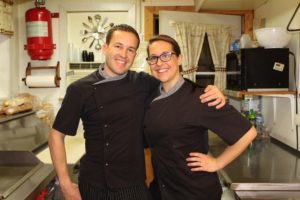 I moved to Wisconsin with my new wife and turned a panini coffee shop into a fine dining supper club on Saturday nights, with reservations only. After two months of working at Hill of Beans in Ogema, Wisconsin, we were booked out two months in advance! This was fun for me because I would change the menu every week, and it was chef's choice. The meals usually consisted of 6-10 courses including fresh baked bread, homemade ravioli or pasta, edible flowers, and homemade sorbets.
When we found out we were pregnant, we moved back to Colorado to be closer to family. We've since settled into Montrose in December of 2017. I worked as the GM at the Four Corners Restaurant, in Chipeta Solar Springs Resort, in Ridgway in the summer of 2018, and have now gone into private fine dinning full time, as Chef Luca.