Chef Luca had the honor of catering Tonya's birthday bash in Las Vegas! We met Tonya in Telluride when we catered a dinner for her there, and she asked us to come to Vegas to cook her birthday dinner.
Appetizers
Sun dried tomato and basil focaccia, roasted red bell pepper aioli, bacon, parmesan, and cucumber canapés
Strawberry basil balsamic and goat cheese crostini
Rum glazed bacon wrapped pineapple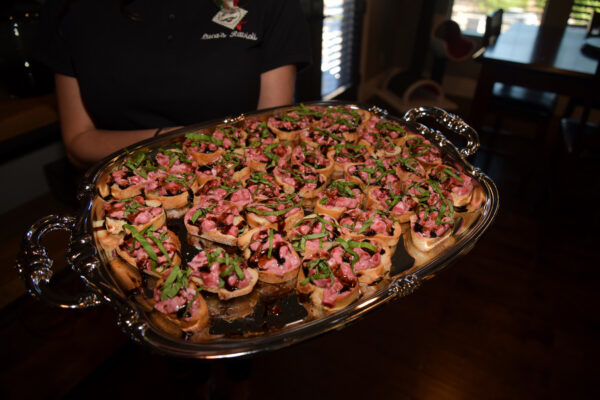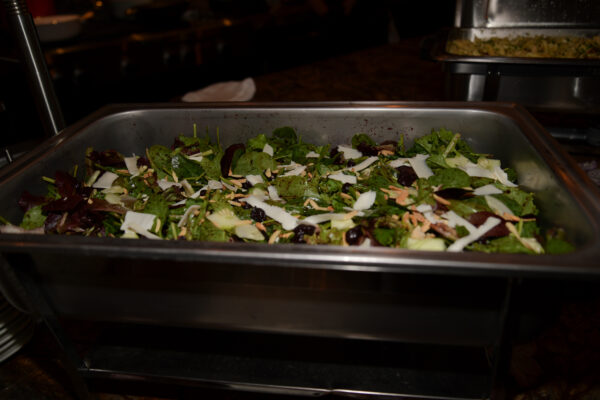 Salad
Mixed greens, cucumbers, and toasted almonds, drizzled in a blueberry balsamic reduction, tossed with wild blueberries and gouda goat cheese.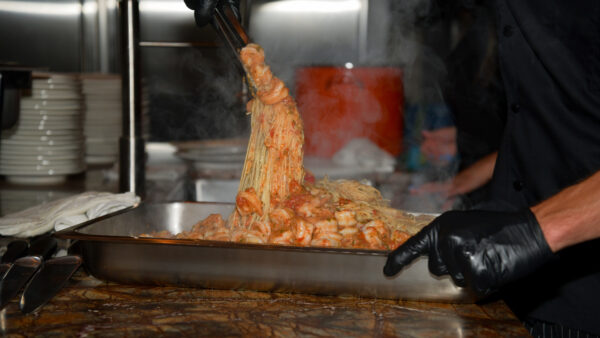 Dinner
Aglio, olio, peperoncino pasta (garlic, olive oil, Italian chili pepper, tomato, basil, and shrimp tossed in angel hair pasta)
Lemon and Thyme marinated chicken served with sun dried tomatoes and creamy pesto pasta
Artichoke, asparagus, parmesan and lemon pasta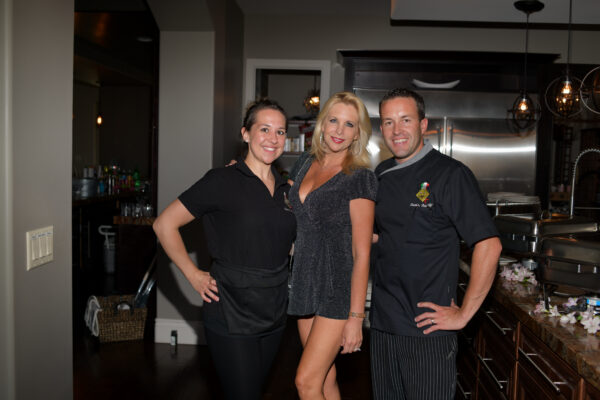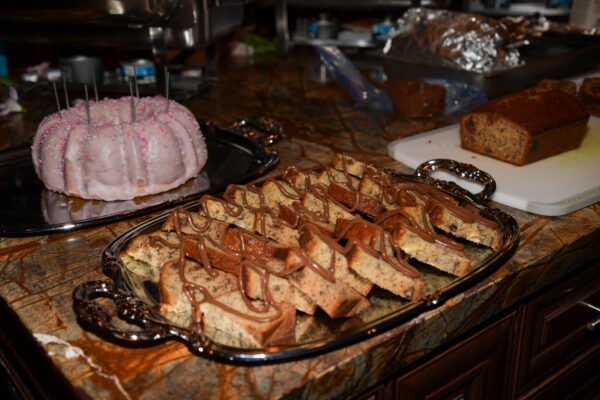 Dessert
Lemon and lavender poppy seed cake
Banana bread with candied pecans glazed in a hazelnut spread
We'd love to help with your next Telluride catering event, no matter the size. Contact us today to reserve your date!